Congratulations to Maryn! Her latest piece was chosen for the Special Showcase. Check it out here:
Congratulations to Alisa and Kaylee! They were both showcased for their "legs in the water" piece!
Nice job!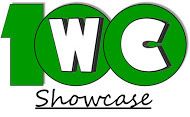 We participate in the 100 Word Challenge each week. Along with classrooms around the world, we accept the challenge to write around 100 words about a prompt that is shared with us by 100wc.net weekly.  We try to be creative while improving our writing skills each week. We love to get comments on our writing, so please take a look and leave us your thoughts.
Thank you!
Mrs. Wlazlo's 5th Graders
Stillwater Elementary School, Stillwater, NY, USA